Bridge design¶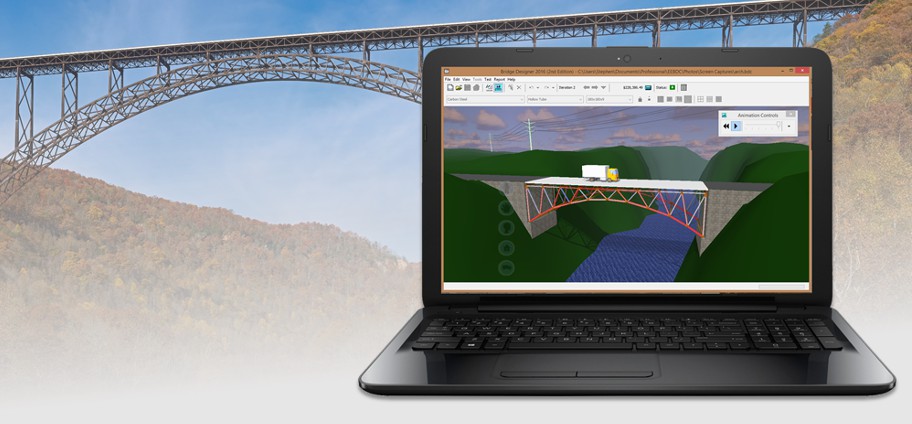 Bridge Designer software provides a hands-on introduction to engineering through an authentic and realistic design experience.
This software provides the tools to design, test, and optimize a steel highway bridge, based on realistic specifications, constraints, and performance criteria.
One of the objectives of the program is to minimize the amount of material used in the construction, as befits an ecological criterion.
The Bridge Designer is free and public domain software for Windows and Mac OS X. It is provided and intended for educational use only.
---