6.

Page style¶

In this exercise we are going to configure the style of the page where we can then write. The page style defines the size of the sheet of paper, the margins, the background printed on the paper, the header of each sheet, and other options.



We open a new text document in Writer.




Now we are going to change the scale factor of the window so that we can better see the text as we type it.

In the bottom right part of the window, we will change the scale factor to 120% by clicking the - button or the + button.




Select the Format... Page Style... menu

And we select the ** Page tab ** inside the window that has been opened.

Now we set the Paper Format to A5 (size 148x210mm)

We change all the Margins of the paper to 15mm.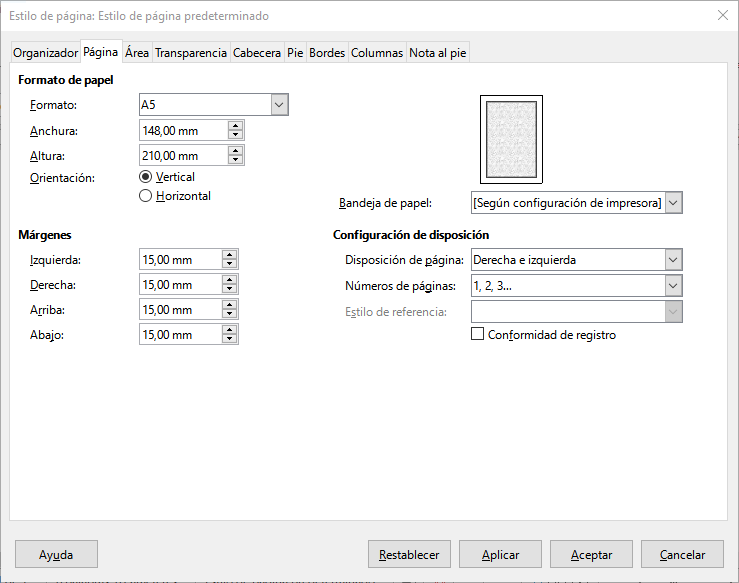 Next we select the Area tab, select the Bitmap button and choose the crumpled paper drawing.

This will be the background of our text.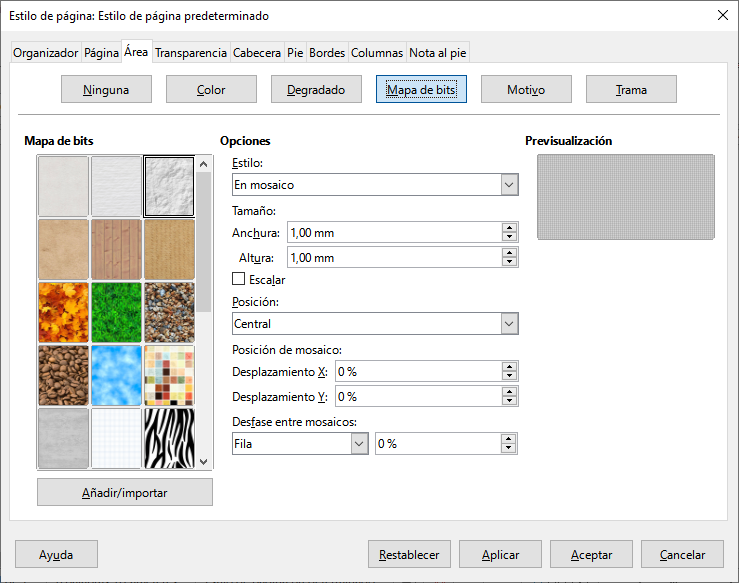 We continue selecting the Transparency tab and change the transparency to 50% so that the background of the paper is a little lighter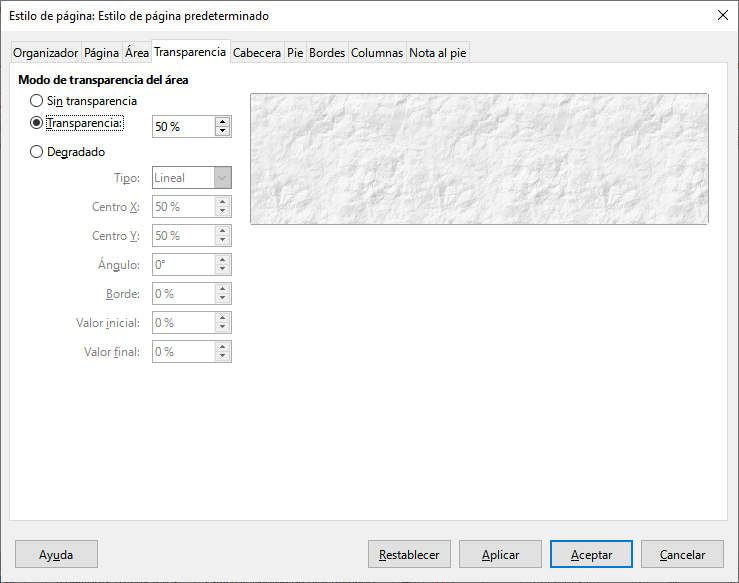 Finally, in the Header tab click on Activate header. This will allow you to write a text at the top of the sheet that will appear on all pages.

Once finished, click on the Accept button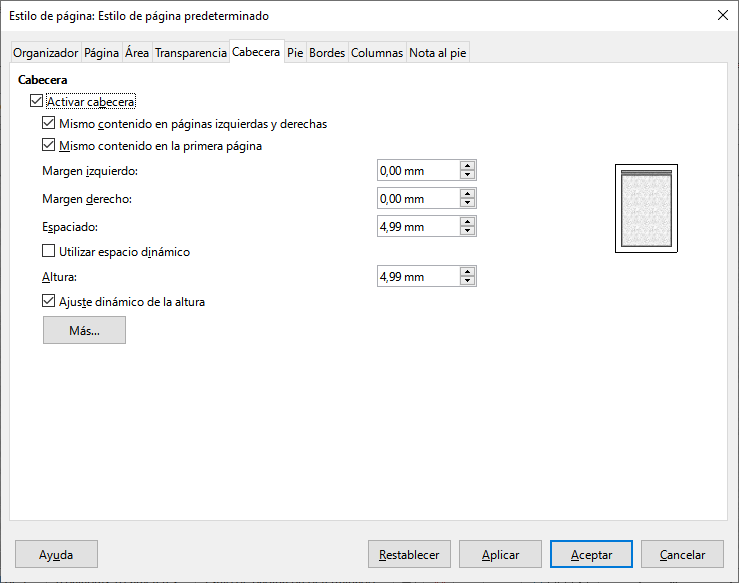 Now the Writer window will look like this.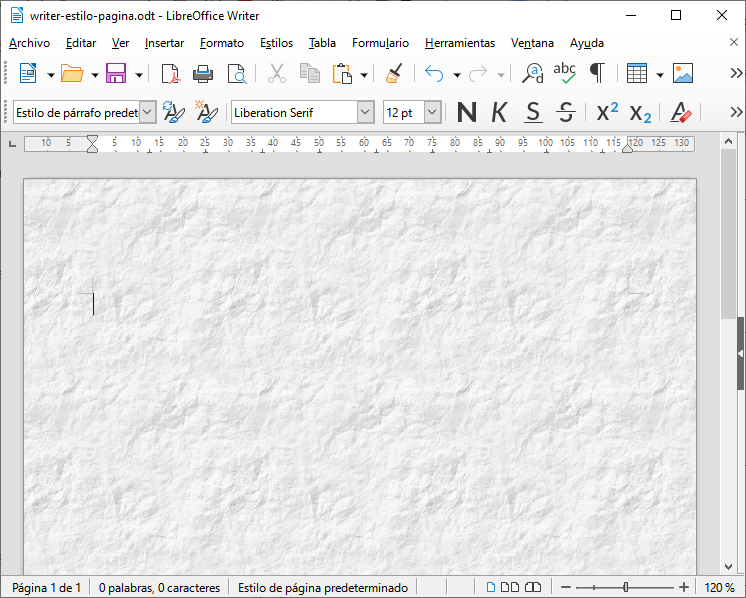 Next we are going to write in the header of the page.

To write in the header, we will click twice with the mouse on the upper part of the sheet and the cursor will be located in the header.

To return to writing in the normal text area, double-click the bottom of the page with your mouse.

Write the following text.